Why should you invest in WordPress development?
WordPress
  started as a blogging platform in 2003. Over the years the platform became a CMS (Content Management System) of choice for many niches other than blogging. As in any CMS, WordPress development has it's advantages and disadvantages, but statistic talks for itself.
Worpdress is used by almost 19% of all the website in the world. And this number is simply amazing considering that 70% of websites don't use any content management system at all. Close to 75,000,000 of websites depend on WordPress, so many people can't be wrong.
Worpdress is very intuitive and has simple interface. Content can be created, optimized, edited and updated in no time and doesn't require a coding knowledge. Since the Worpdress is hosted as a part of the website the administrative interface can be accessed any time from any place in the world. As soon as you have an internet access you are in full control of your website. Most of content changes can be done without usage of FTP client or other editing software. WordPress plugins provide a wide variety of plugins that extend the functionality and add additional formatting functionality.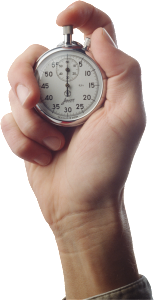 The accessibility of your website is one of the most important aspects. There is no point in having a website that can't be found by potential customers. Search engines just love WordPress based sites. The core code is well written, and search engine can easily read the content. Also there are plenty of SEO plugins that allow to edit meta descriptions, titles and optimize the pages from administrative interface.
The design changes can be easy. While WordPress core is permanent on the website, the design can be updated without changing core files. It means that once we need to make a visual changes the functionality will not be affected. In addition WordPress 
development
allows to have many users with different levels of access to the information. This feature is important in order to have control over the information.
We are, at Third Temple Digital, build websites that are fast, secured and easy to manage. All our clients are located in Lower Mainland and we love to provide our services locally, in Vancouver,BC. Together we will review your needs and define the solution that meets your goals. We ensure that you can access and manage the content and we will train you to make sure you know what to do after the work is done. Your website must work well on all devices and we will make sure that all site elements are adjustable according to the screen. Our websites are built to last.