May be I should start with explaining what Guest Blogging is and why is it so important to write and share the information with others? Now guest blogging is a little bit different from what people usually understand under a term of "blogging". In a conventional blogging we create a peace of valuable information and place it on our website or social media. While in guest blogging we put our content somewhere out there in the internet. Some may say what's in this for me?
So, why guest blogging is important?
If you represent a new website or service this is the most efficient way to place yourself out there and establish yourself as a brand. Guest publishing helps to build relationship with people from the same industry as yours. Bloggers are extremely influential through social media and through they private blogs and can drive plenty of traffic back to your website. Guest publishing introduces your business to a new readers and allows you to share the message with very targeted audiences. As a digital marketers, in most cases, this is exactly what we are looking for.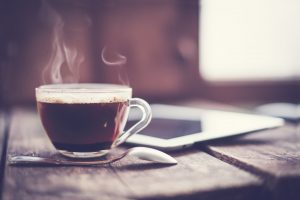 We offer guest posting too!
We want to help others to stand out and make their voices heard by promoting high quality content in a blog section of our website.  When you decide to share your valuable content with us you get all of these:
You place your content on a credible website with wide range of clientele from various industries
You get to show your expertise in a digital world
You get a valuable back-link to your website
Even though we are trying to help new businesses, unfortunately we cannot take in everything we receive. Submitted articles are carefully reviewed and just the best of the best appear in our knowledge base. We are striving to provide a value for our readers, which means the information posted should be up to date, relevant to the niche and describe a specific problems and possible solutions.
Here is the list of requirements for guest posts in order to be considered:
All the content must be 100% unique and very detailed. Plagiarism will not be tolerated and we will not take any legal responsibility for this.
The content must be related to one of the following areas: Digital Marketing, Social Media, SEO, Inbound Marketing, Marketing Tools, Web Development, Internet. If you think we missed something please surprise us.
Once content is posted on our website we become the owners of the content and you will have to sign off on this.
The content shouldn't be posted anywhere else if accepted. Not before the posting here and not after.
When you submit your guest post you agree that our team is allowed to make changes as necessary to the copy.
The minimum character count is 2000 words. We don't believe that a real value can be provided within 500 words.
Most of the submissions will not be accepted. We are looking for a real value and real solutions for the problems.
If you agree to our terms please submit your guest post for consideration to info@thirdtemple.ca and we will be in touch with you shortly.