Got a business Facebook page that's doing well? Why not branch out into the world of Facebook advertising too?
With two billion monthly active users, Facebook is a juggernaut in the world of social media which is why so many businesses, particularly within the e-commerce realm, are harnessing its power to advertise their brand. In fact, a whopping 92% of social marketers are using Facebook for advertising.
However, no matter how much time and money you invest, if you make these seven major mistakes, your campaign will suffer. Find out what these major errors are, and how to avoid them…
1. Problem copy
If the text that is informing the user about your amazing brand has a couple of typos and a lackluster tone, then it's not going to gain much traction. And even if it does, the user may have already lost faith in your company. Resolve this issue by checking your text multiple times before pressing send. Or, if you're really struggling, get an expert copywriter to whip up some wonderful words for you. Even in today's visual world, the words we use really do matter.
2. Lack of storytelling
It's easy to get all excited about your new product or service and want to dive straight in with a Facebook ad that focuses solely on that. However, the key to strong engagement is grabbing the customer's attention with a captivating narrative – visual storytelling has proven to be an effective strategy for creating memorable marketing campaigns that resonate.
So sit down and think about your brand ethos and message and devise a collection of stories that you can tell with powerful images and video. Delve deeper into the world of storytelling and use your imagination
3. Not employing testing tactics
There are so many approaches to creating a social media advert and you simply won't know which avenue is best until you've walked a little down the road.
With each new campaign, try and develop at least two separate approaches – with variations on text, design, color etc. By employing two ways of working at the same time, you'll be able to compare and contrast in order to create a winning formula for the next time round. You should also be constantly analyzing, measuring, and optimizing your Facebook ad campaigns in function of user feedback.
If you blindly follow what you think 'may' be the best way without verification you could be hurting your user engagement.
4. Pitching to the wrong crowd
Whether it be preaching to the converted or simply moving in the wrong circles – if you don't get your target audience just right, then you're wasting big money. Use Custom Audiences on Facebook to direct your ads at existing customers, as these users are already affiliated with your brand and may be more likely to re-visit.
You can also discover new audiences dependant upon their location, interests and online behaviors, but it's essential to do some initial market research first so you can be sure you're casting your net in the right area.
5. No call to action
An advert can be aesthetically pleasing and also informative, but if it doesn't go that one step further and motivate that person to do more, is there really much point? When it comes to reeling a user in, you need to be crystal clear with what you want them to do.
For example, try to use phrases like 'click here', 'start now' and 'buy today' which all have very clear actions associated with them. These keywords are a good way to end your advert after you've already hooked people in with an amazing brand story.
Free samples are a great customer incentive — and who could resist a CTA with the word "free"?
6. Not using video
Video should play an integral part of any advertising campaign you do, especially on a social platform like Facebook. Did you know that 100 million hours of video are watched every day on Facebook? So you'd be foolish to ignore its mammoth pull when it comes to customer engagement. As well as ensuring your videos are filled with fun, captivating, and intriguing content, it's also important to remember to use subtitles on your videos as the majority of people watch videos with the sound off. It's also been proven that, on average, ads with captions on them have a 12% longer viewing time.
Experiment with video captions using emojis and reactions in order to increase engagement levels after a video has been viewed.
7. Excessive re-targeting
Facebook re-targeting is a clever way of reaching out to customers who have landed on your site and left without buying anything or signing up. But, be careful not to overuse this tool.
If someone has landed on your site momentarily and hasn't undergone extensive viewing, they aren't really expressing an interest in your brand and products, and so bombarding them with ads may be unproductive.
It is clear that Facebook ads are a great tool for marketing, but you must ensure they are curated in the best way possible, to improve engagement levels and drum up sales. Now you know what not to do when it comes to Facebook advertising, you'll be able to incorporate focused, precise ads into your social media marketing strategy.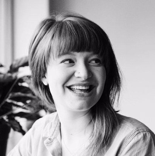 Victoria Greene: Writer & E-commerce Entrepreneur
When I'm not running my own successful online businesses I'm at home doodling in my notepad or playing with my new puppy. I live for everything digital and love sharing my knowledge with other entrepreneurs.